Headlines Fashions and Trendsetters Los Angeles


Movies, Music and Television have made Los Angeles the undisputed and unapologetic entertainment capitol of the world – and now Downtown LA Fashion Week will step onto the stage and saunter down the runway to showcase and showoff the sexiest, the most stylish and the absolute best of American fashion. Downtown LA Fashion Week will produce three days of fashion shows highlighting designers presenting their latest collections for Spring 2010.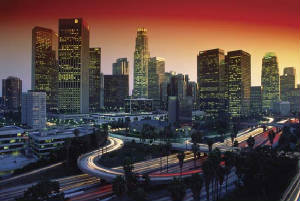 Where:


Downtown Los Angeles, the heart of LA's fashion, art, architecture and entertainment scene. The GEFFEN Contemporary at MOCA will morph into LA's newest and most provocative fashion arena. The GEFFEN Contemporary at MOCA is a huge, modern venue that will be transformed -- complete with runway, seating for attendees, lounge areas, backstage areas, lighting and sound -- allowing fashion designers to show their collections.


When:
Twice a year. Downtown LA Fashion Week SPRING 2010 shows will be held on Tuesday, October 13 through Thursday, October 15, 2009. Fall 2010 will be presented in March 2010. Dates to be released shortly.

Recommendations


Visit LA Film Fest


Available Networking Options for those who are serious models, interested in modeling, and those who services and work with fashions Models. Real trendsetters only!

.
Wanted Fashions Press Releases:

Want to get noticed on the Internet?

In a Flash Rankings.



Ithaca, New York

WebMasters and Business concerns who are successful can already verify the one leading aspect to their business development is getting seen on the Internet.

If you do your homework and research you will discover I have an existing power base in which to promote your goods and services. Thus if you want to get on top faster I am one of the effective means in which you can accomblish this.

Free service is open to students / scholars clubs, faith based initiatives, or assoications, as well as for Non-Profits. Place on email subject: InterCultural Communications.

Please advise likewise at

latinadanza@aol.com

concerning your dance interests or essay which covers Los Angeles, California.

Yours,

Mr. Roger M. Christian, Ithaca, New York

European Fashions

: Milan, Paris, and Moscow are now three of the eight leading fashions centers of the world. Nonetheless, other cities in Europe are likewise making their efforts heard at the sametime.

What may be occuring today is an unexpected time period of good times, or even a golden age in which peace is growing. So what does societies and cultures do during good times? We create!

Wanted are your store's press releases to be published in this E-Zine publication. For franchises - please contact your corporation headquarters and forward email address

ithacafalcon@aol.com

, and contact phone number 607 - 451 - 8663

Soon the holidays will be here and owner Mr. Roger M. Christian is more than willing to assist you in getting you additional business.

Blogs, Bloggers, and Journals: