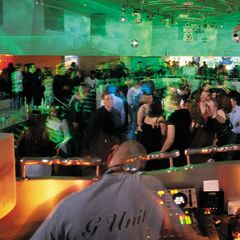 Nightclubs:

Nightclubs are the major venues of both top entertainment and refreshments known. Here commedic acts, concerts, dance performances, and magic shows are open to the public. Cocktails, shots, and lots of beer makes up for any losses incured in the promotion of the entertainment being provided.
At times as nightclub is partnered with a restaurant services in one package.
Many of the stars of today got their start in these lavish venues, often replacing the star machine of the Hollywood of ole. Here love is found, or a smack in the face is also heard.
Seasoned bouncers, the owners security force gives way and promotes safety; thus most clubs are very, very safe.
Here you come to be entertained, impress your date, and later dance the evening away. It is one those institutions many have enjoyed and will enjoy.
RMC / Editor