The United State is entering into an era in which recreation travel will be expanded greater than it ever was. the new technologies involved in mass and private transiet is amazing. This started with the historic development of the " Recreation Vehicle ", and they were/are the fore runners of something new over the horizon.

We'll use this site to promote Inter - city communication, as the background for the new elements of consumer travel and entertainment.and explain the goods or services others are offering through these sites. People don't want to spend time figuring out who, what, and how ( editing stoped heree ) a business does, so our home page will highlight the most important features of both our business and our web site. We'll think of the home page as a kind of portal, giving customers the information they want at a glance, and offering lots of links to draw them in to the rest of the site.

For example, we might feature a different item on the home page each month, along with a link to our products page where you can find more information on the product.
The Best Latin Dancer of Films Ever!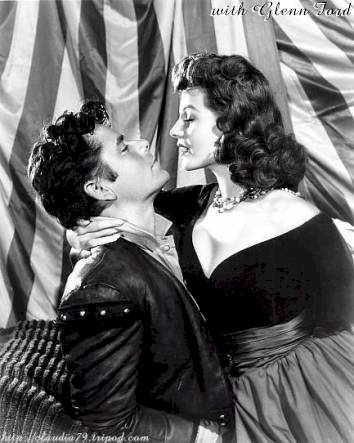 Rita Hayworth
Rita Hayworth
One very important historic note. Rita Hayworth was the best Latin Dancer during the 20 Century films history. Fred Astaire once commented to Famed Hollywood Columnist Rona Barret, " That at the studio breakfast he once described a very difficult choreography he developed for the next shoot to Rita what their dance routine was going to be, and when they got to the studio, and the music came on Rita did it exactly. He totally was caught off guard for a moment. The rehersal was extremely short, and that very day they did the final shoot. This was extremely rare anywhere in Hollywood, and it never happen with any other partner he worked with-even with his sister Adel. There was no retakes what so ever."
Rita was one of those Hollywood film stars in which the studios took full advantage of-her sexual appeal. Especially by their very presents representing sexuality and wild in the flesh. Her real talent was ignored for the sensationalism she presented on the screne, and her intellegence likewise ignored too ! Never the less, she was the best.
The Greater Cities Listings