Dallas Night Life ( NightLife ), RMC now offers you the opportunity for you to register your on-going weekly socials at
Socials @
Dallas, Texas
.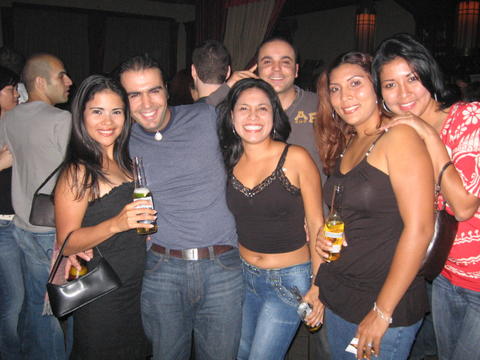 The Mesquite Arts Center supports multiple arts disciplines including music, drama, dance, visual arts and literary programming. The 500 seat Concert Hall features a canopied stage that is both intimate and acoustically impressive. The Black Box Theatre is completely flexible for both the audience and theatrical artists. The Arts Center also features the Main & Chamber Galleries, Jeann & Ralph Wisenbaker Courtyard and the Rehearsal Hall.

Mesquite Clubs:
Bennigan's (972) 289-3423 1320 N Peachtree Rd, Mesquite, TX

Steak and Ale Restaurant

(972) 686-1888 3726 Towne Crossing Blvd, Mesquite, TX
(972) 681-9002 3820 Towne Crossing Blvd, Mesquite, TX
(214) 328-7760 3650 N Buckner Blvd, Dallas, TX
(214) 391-9756 1506 S Buckner Blvd, Dallas, TX
Mesquite Symphonic Band
Dale Coates
1527 N Galloway
Mesquite, TX 75149
972-216-8125
Non-Profit
http://www.mesquitesymphonicband.org/
Always looking for musicians. We rehearse every Monday at 7:00 at the Mesquite Arts Center in the concert hall.
Mesquite is located in north central Texas and is just east of Dallas. Being centrally located, Mesquite has excellent employment opportunities, great shopping and and an exemplary school system. Mesquite residents enjoy over 220 days of sunshine a year and an average daily temperature of 65 degrees. The rainfall average is approximately 40 inches, and continually changing conditions occur in the city during all four seasons.
Welcome to Mesquite Night Life ( NightLife ), RMC
A supporting blog for
Dallas Night Life ( NightLife ), RMC
an Inter - City Cultural Communications website program between the cities of Dallas, Texas and Ithaca, New York. The focus of which is to exchange cultural information via the internet medium about the nightlife, dance, theatre life, art, artist, entertainment, accomodations, restaurants, and dance scene.
The second stage is to include the regional communities under the sociocultural and socioeconomic influences of the city of Dallas. This add depth, and brings the online user into the very national environment of each selected city within the growing network of Night Life ( NightLife ), RMC. More importantly, it allows a greater field of participation from the community online users to convey their interests and contributions to this cultural democracy initiative.
The selected region communities of Dallas are :
De Soto
.
Mesquite
.
Irving
.
Garland
.
Farmers Branch
.
Richardson
.
Plano
.
There is more to come in the specific cultural areas which each city interculturally shares.
Yours,
Mr. Roger M. Christian
Ithaca, New York
Links:
AOL Hometown ~ Dallas Night Life (
NigthLife
), RMC
Bucket Productions
Bucket Productions is an independent, non-profit theater group dedicated to bringing quality theater experiences to Dallas area audiences while offering excellent opportunities to area theater artists. In so doing we seek to foster the cultural and artistic need of the community and enhance the profile of theatrical arts. We celebrate the fundamental human desire for creative expression. Bucket Productions is committed to celebrating the rich historical and theatrical heritage that preceded the rise of contemporary theater where "Perofrmance Art" and "Alternative Theater" abounds.

Contact: Celeste Rogers
734 Pebble Beach
Garland, TX 75043
972-686-6880
Non-Profit
http://www.bucketproductions.com