The Ithaca Dance Directory [ WebSite ]
Want New People to come to your social dances?
Then register your weekly social dances here @
The Social Dance Registry
. Your social dances will become known Internationally as a result.
 

I first learn Ballroom Dances at Hialeah Elementry School. Then at Miami Springs Junior High, and finally at Hialeah High School. Also my mother enrolled me at Miami Springs Dance Academy.
Dance Community Get Togethers

Developing your own dance organization.

 

Just follow the easy instructions.

First join the MSN Dance Community group @ [

GroupSite

] You can start posting your interest on the Dance Community ( Alumni too ) Board @ [

DanceBoard

]. After this it is then up to you and others who join this process all for free!

Organize for free!
East Coast Swing, West Coast Swing and Lindy Hop Dance Class / Classes ( Student Ithaca Notes ) [
WebSite
]
Swing Dance Cities
.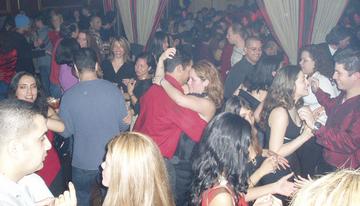 Salsa Wild of The Falcon and Doves Dance Troupe

. The audition moto of this dance troupe is Experience helpful, but note necessary, in as much as each member is auditioned for which assigned division - Amateur - Pro Amateur - Professional. A full cultural affirmative developmental program.

IFÉ-ILÉ promotes Afro-Cuban dance in Miami, FL for over 10 years through an annual festival and performances.

Latin Dance Class / Classes ( Student Ithaca Notes ) [
WebSite
]