City Entertainment and Entertainers:

Theatres Create Cultural Getawyas with Shows in Repretory.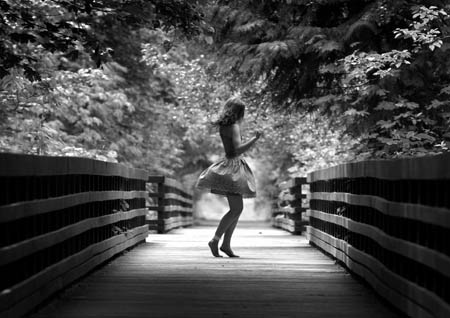 Looking for artful inspiration? Many of DC's acclaimed theatres are aiming to attract cultural travelers by creating performances in repertory, allowing visitors to catch multiple shows in the same weekend that follow a similar theme or honor a legendary playwright. Hotels have done their part to support the trend by creating performing arts-themed packages.

The
Shakespeare Theatre Company's
expansion, the $85 million Harman Center for the Arts (6th and F Streets, NW), is the newest performance space in downtown DC's Penn Quarter arts and entertainment district. The new space has enabled the Company to expand its season from five to eight plays and to create themed play cycles. Spotlighting Shakespearean contemporary Christopher Marlowe, the Harman Center will show "Tamburlaine" (Oct. 28-Jan. 6) and "Edward II" (Oct. 27-Jan. 6) in repertory. This spring, the theatre will stage two of the Bard's Roman works in repertory, "Julius Caesar" (Apr. 27-Jul. 6) and "Antony and Cleopatra" (Apr. 26-Jul. 6).
Theatre weekends are also in fashion at the
John F. Kennedy Center for the Performing Arts
, which pays homage to the Pulitzer Prize-winning playwright, August Wilson, by performing all ten plays in his celebrated twentieth century cycle Mar. 4-29. Directed by Kenny Leon, who staged the Broadway premiere of Wilson's "Gem of the Ocean," August Wilson's 20th Century Festival will be the first of its kind to present all ten plays in a condensed package. The plays will be presented chronologically in the order in which they're set, beginning with "Gem of the Ocean" and ending with the 1990s' "Radio Golf." Each of the plays will be presented in repertory fashion, giving the inter-related plays the same voices and faces and enabling audiences to see as many as three of the plays in a single weekend. The cast includes stars from the stage and screen, including longtime Wilson veterans who have performed in several of his works on Broadway and in theatres across the country. Among those scheduled to appear are Anthony Chisholm, Lynda Gravátt, Stephen McKinley Henderson, Eugene Lee, and Phylicia Rashad. Paying tribute to another one of America's greatest playwrights,
Arena Stage
will simultaneously stage two of Arthur Miller's plays Mar. 14 - May 18. The Pulitzer Prize-winning work, "Death of a Salesman," showcases Miller's skill as a storyteller and social commentator by chronicling a family man's struggle to capture the American dream. Miller fans can also catch Arena's production of "A View from the Bridge," a drama about immigrant life in a close-knit Italian Brooklyn neighborhood in the 1950s.
Springtime salutes aren't limited to playwrights. In its first full season at its new home in Arlington, Va.,
Signature Theatre
celebrates the longest-running music and lyrics partnership in Broadway musical history - John Kander and Fred Ebb. From film to musical theater to cabaret, Signature Theatre showcases the many entertainment sides of Kander and Ebb. The entire canon of their witty and sharp lyrics, along with their engaging musical melodies, will grace the Signature stage. Presented in repertory, this retrospective includes three outstanding productions, "Kiss of the Spider Woman" (Mar. 11-Apr. 20), "The Happy Time" (Apr. 1-June 1) and "The Visit" (May 13-June 22).
Dance lovers can also plan their own family-friendly cultural getaways to the nation's capital this year through a partnership between
The Washington Ballet
and the
Willard InterContinental Hotel
. Three of the Washington Ballet's upcoming productions, "Where the Wild Things Are" (Nov.2-4), "The Nutcracker" (Dec.6-23), and "Cinderella" (May 7-11), will be presented at the
Warner Theatre
, just one block from the Willard Hotel. The hotel has created ballet-themed hotel packages for each production designed to appeal to budding ballerinas, family travelers and arts patrons alike. Packages include overnight accommodations and two tickets for the ballet; premium packages also include amenities like parent and child cooking classes or couples' spa treatments.
Culturally-minded travelers can also create their own custom getaways on
washington.org
. Great rates and seasonal hotel packages are available this winter through DC's Holiday Homecoming promotion. Or, stay tuned for springtime deals with cherry blossom and spring break-inspired getaways.
# # #
About the Washington, DC Convention & Tourism Corporation: The Washington, DC Convention & Tourism Corporation, the lead destination marketing organization for the nation's capital, is a private, non-profit membership organization of nearly 1,000 businesses committed to marketing the area as a premier global convention, tourism and special events destination with a special emphasis on the arts, cultural and historic communities.
http://www.washington.org/
Location

According to their website: " Black Cat is a live music venue committed to bringing you the best in local, national, and international independent and alternative music. We are located at 1811 14th St. NW in the heart of the historic U St. district in Washington, DC. "


1811 14th St NW Washington DC 20009
202-667-7960

Acccording to their website: " We are committed to bringing you the best in music for the 21st Century, including an eclectic mix of local and national acts. Whether you like cutting edge DJs or the best new up and coming band we are your spot.

DC9 is split into two levels: The ground level is open seven nights a week with no cover charge. There is a jukebox with over 130,000 songs to choose from. A great local haunt in the historic and hip U Street Corridor where you can grab a cocktail before or after a 9:30 Club show. The second floor is dedicated to showcasing live music and djs, see the music calendar to see when your favorite act will be playing. Be sure to checkout our Happy Hour! "


1940 9th St NW Washington, DC 20001

202) 483-5000

Small space for cool
shows and $2 cans of PBR,

915 U St NW Washington, DC 20001
(202) 462-3213

Pharaoh's Rock N' Blues Bar & Grill

Blues and Beer

1817 Columbia Rd. NW,Washington, DC 20009
202-232-6009


According to their website: " And so for Washington's famed H Street corridor we offer "The Rock and Roll Hotel." The sound and thrill of live performance reverberates throughout the ground floor, while themed rooms are, in the same vein of the above-mentioned establishments, available (for a small fee) for the night. We hope to merge these two decorated lifestyles of the rock scene and the hosted experience of the night in the hopes of providing an unforgettable experience for whatever your travels may be."


1353 H St NE Washington, DC 20002
202-388-ROCK


Their slogan: " bold. provacative. cheap ( Meaning their tickets go for $10.00 )."

545 7th St SE Washington, DC 20003
202-494-3776

Their introduction quote on their website: " Center for the Preservation of Jazz and Blues."

1610 14th St., NW Washington DC 20009
202-667-3700

Bukom Cafe

Live reggae music at a
Western African Cafe

2442 18th Street, N.W. Washington, DC 20009
202-265-4600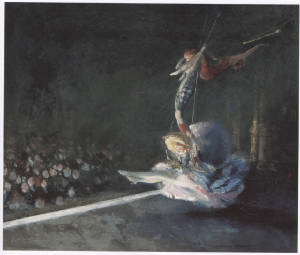 Editor's Notes: Washington DC Entertainment is part of a web site collection which promotes the Inter - City Cultural Communications web site program between selected cities and Ithaca, New York. Moreover, the is a greater expansion with the blogging world and its significance in the future is in the efforts of several coporation's community investments in making available blogging platforms - services open and free to the public; this gives every one an in on the Internet- both rich and poor alike on equal level. This entire initiative was deliberately planned well in advance in as much as it was the chosen critical path method by which to implemented on the Internet Intercultural Communications. Culture in its purity is the beauty of life itself as expressed.
With this in mind, and by additional cities being covered in Europe, South America, Africa, Middle East, Asia, and soon Australia the Intercultural Communications development behind this web site program becomes even more apparent. The significance of which is that others through - out the world have their own set of value systems in which they have, within the context of their own heritage, have similarly given expressions of living beauty known as culture.
By contributing to this effort you likewise are expressing a similar sense, or personal value of the greatness of your own life. Entertainment has always been our community celebrations of enjoying our own lives.
In so doing Intercultural Communications is conflict preventioning.
Yours,
Mr. Roger M. Christian.
Washington DC Entertainment Blogs, and Bloggers.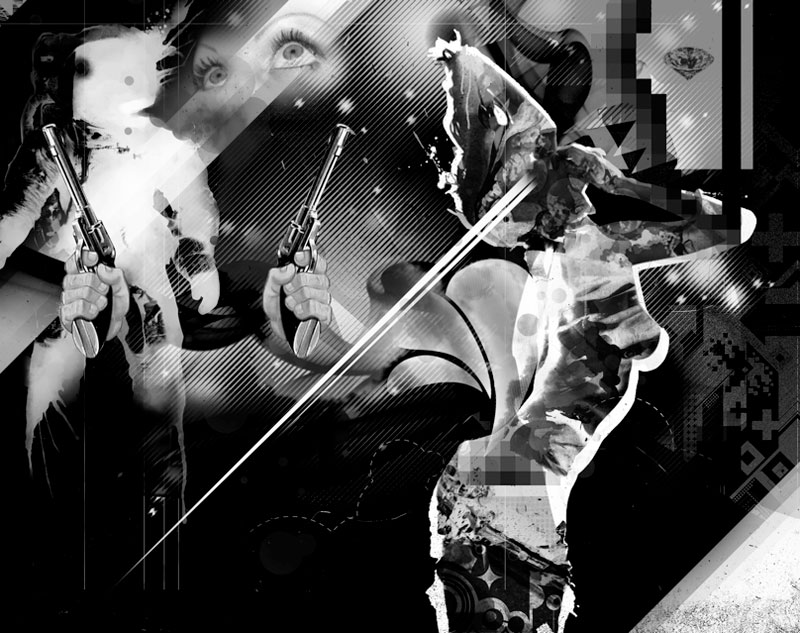 The Washington
DC NightLife Blog
: Here you will have not only stories, but topical information, as well as links to other blogs, bloggers, and journal covering the night life in Washington DC. Moreover, this will allow you add comments once you have join this blog community.