Washington, DC NightLife
Washington, DC NightLife: International Cultural Leader
Washington, DC NightLife Survival WebPage
Washington, DC Tours:
Urban Get-A-Ways / Getaways
Washington DC Fashions Scene:
Regional Cities - Online Interactive Contributions and Ideas:
Sports in Washington DC
Science, Technologies, Public Policy and Ethics .
Academia
Ithaca: The Cultural Magnet Destination City of The Tri - State Region.
Leading Personalities
Ithaca: The Center for Cultural Democracy
Washington. DC's Theatres:
Washington, DC's Art Galleries:
Washington, DC's Hot Spots:
Ballet and Modern Dance
Diplomatic Cultural Events
Arts Related Legislation
Dance in Washington, D.C.
Restaurants
Hotels and Inns
Recommended Products and Services - For Home, Family and Faith
Contact Us
Connections ( Links Page ):
2008 - 2009 Links - Washington DC Night Life ( NightLife ), RMC
2010 - 2011 Links Directory
Washington DC Nightlife Dance Links - Directory
Washington DC Nightlife Services - Directory
Washington DC Nightlife - Socio-Political - Directory
Washington DC Nightlife - Academic / University - Directory
Washington DC Nightlife - Entertainment and Concerts Directory
Washington DC Nightlife - Intercultural Communications - Directory
Washington DC Nightlife - Online Dance Publications - Directory
Washington DC Nightlife: Specialities Directory
Washington DC Nightlife: Internet Directories.
Link Exchange Program
Alexandria Night Life ( NightL:ife ), RMC
Arlington Night Life ( NightLife ), RMC
Chevy Chase Night Life ( NightLife ), RMC
GeorgeTown Night Life ( NightLife ), RMC
Silver Springs Night Life ( NightLife ), RMC
Suitland Night Life ( NightLife ), RMC
Persian Gulf Veterans Washington, DC Rally Point.
Washington DC NightLife: Political Futures Directory
Washington DC NightLife: Blogs, Bloggers, and Journals Directory
Washington DC NightLife: Resources Directory:
Night Life rmc Directory:
Washington DC NightLife Fashions Directory:
Washington DC NightLife Festivals Directory:
Washington DC NightLife Students / Scholars Clubs Directory:
Washington DC NightLife: Social Dance Classes Directory:
The American Missing Child - Children Night Life ( NightLife ), RMC Network: Washington DC NightLife
Washington DC NightLife: Traffic Stop Directory:
Washington DC International InterCultural Communications Directory:
Washington DC NightLife Dance Links
delete

THE PHILLIPS COLLECTION 1600 21st Street, N.W. The Phillips Collection is located in the Dupont Circle area, one-half block off of Massachusetts Avenue on 21st Street, between Q and R Streets. Offices and Visitor information: (202) 387-2151. Metro Stop: RED line of the Metro to the Dupont Circle Station. Exit to Q street. At the top of the escalator, go left on Q street one block to 21st Street. The museum entrance is located halfway up 21st Street on the left.

Links:

Links:

Washington DC Art [

Blog

]

Washington, DC Art News ... DC's Art Galleries: - ... Night Life ( NightLife ), RMC: Washington, DC's Art Galleries ... Sports in Washington DC Art Galleries.

Discover information about Washington Dc Art Supplies at About Art Supplies ... Night Life ( NightLife ), RMC: Dance in ... Washington, DC's Art Galleries: Washington, DC's Hot Spots: ... Dance Supplies and Music Links: GoCityKids | Washington DC Art Galleries.
Press Releases and On-Going Cultural Histories in the Arts @ DC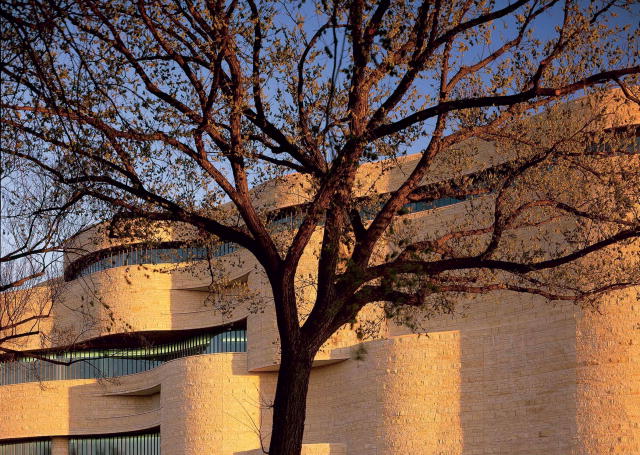 Americans for the Arts and The United States Conference of Mayors present the 2007 Public Leadership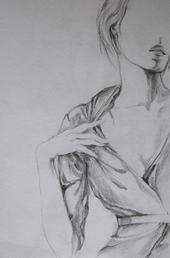 Sofya [ Artists ]
"Upcoming Shows!"


Female
24 years old
Washington DC
United States
To be shown at the DEKKA Art Showing...

DC Arts [ From Submitted Press Releases ]:
Washington, DC (June 21, 2008) – local artists R. Alexander Clark, Michelle Fatovic, Sofya Mirvis and Emily Chimiak will exhibit different styles of painting ranging from colorfully edgy to mystic abstraction. The show takes place at DEKKA, a cooperative gallery showcasing fashion art and music.

DEKKA consists of a diverse group of clothing and accessory designers, retailers, and fine artists. Each artist is an integral part of unifying this eclectic mix, forming a cohesive space between sound, sight, and style. R. Alexander Clark's calligraphic drawings of city sass and bright DC row houses merge with the urban fashion of the showroom. The work of Sofya Mirvis harmoniously integrates the flowing, feminine fashion and accessories (of the back showroom) with subtle drawings and ethereal hues, intertwining the element of the space in a skillfully choreographed movement. Michelle Fatovic's bold sculptural paintings shine in brilliant contrast on the brick wall staircase, as her syrupy lines stand alone with striking intensity. The paintings of Emily Chimiak transform the entrance way, propelling the viewer into layers that seem to rise from a deeper space.

The show will open Saturday, June 21st 6-9:30 pm. This will be the first art show since the grand opening of DEKKA on April 5, 2008. DEKKA artists plan to host monthly rotating exhibits and community art events. Each show will be an opportunity to meet with the artists. DEKKA is located at 1338 U Street, N.W., 2nd Floor, Washington, D.C. 20009. For more information about DEKKA artists, please contact Joshua Tiktin at (202) 986-1370 or visit http://www.dcafam.com
me art gallery & world of eric "ericsdogs" chain store & melissa cimino
"metal shop"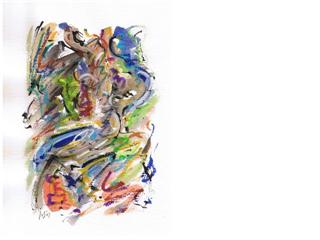 [ Location: 1119 v st nw washington dc 20009 / 202-299-9071 202-420-8920 info@ericsdogs.com hours:sat sun from 1-7 and by appointment. ]

me art gallery presents : HERMAN VAN STAALDUINEN in his first show in the United States ;with our partner gallery GALERIE NIEUW SCHOTEN

reception: Friday May 9th from 6-8 - show runs through July 7th

HERMAN VAN STAALDUINEN: is work is best described by...
Written by Petra Veeger
Translation: Chris Andree

"Looking back at 20th century art it seems specially expressionism and abstraction successfully made the transition to our times. Herman van Staalduinens work fits perfectly in this style vocabulary. Visual echoes of Bonnards pseudo-paradisiacal magic-gardens. Smoldering remnants of Francis Bacons figuration. The "distorted spaces" as painted by the ripe Kokoschka. One could detect all as Van Staalduinens sources. Still he is no quoting artist, using his own work as a continuous influence of inspiration. With his abstract yet lyrical expressionism Van Staalduinen creeps towards the edges of recognition which adds to the fascination of his work. Warm colors feel like the sweltering atmosphere before a liberating thunder and lightning. Over ripeness approaching decay? As his brushes hit the canvas Van Staalduinen paints to survive, it seems. Color, shape, composition make curious about the contents of his work. Clear but cryptically titles reveal nothing more than Van Staalduinens introspections.
Still they prove to be universal human emotions. With movement, color, expression Van Staalduinen shows his lust for life and painting in particular. Chris Reinewald, chief editor Museumvisie (dec. 2007) Herman van Staalduinen (1949) graduated from Den Helder teacher training college in 1973, having specialized in drawing. In 1979 he was admitted to the Rietveldacademy, where he graduated in painting and free graphic arts in 1984. Since 1985 his work has been exhibited at Gooijer Fine Art/Galerie in Amsterdam and since 1999 at Galerie Nieuw Schoten, art consultancy in Haarlem.
Van Staalduinen considers impotence to be the main motive for his work, which focuses on the individual. Those feelings of impotence relate to the need for communication, to the fascination with the physical and esthetical power of expression, which varies for everyone, to the interest in the way in which every human being has to fight an inner struggle.
From his earliest work Van Staalduinen has displayed this existential need for communication. In a clearly recognizable way he shows the individual's struggle with the barriers impeding contact with himself and his environment. The constrained character of that struggle is emphasized by a distinct composition, oblique and seemingly unfinished strokes.

The agitation, has being initially subdued, makes its presence more emphatically felt in later work. Here the individual violently breaks his mould to literally become part of his environment. The result is a turbulence of lines and colours, in which sober and sombre tones are out of the question.
Explosiveness and an urge for expansion seem to have become lasting characteristics of Van Staalduinen's work. His latest paintings are best described as colour experiments, in which he expressionistically shapes his original themes. Within those themes, however, the accent has shifted from the individual to the struggle itself, which can result in advanced abstraction."


Washington, DC — June 19, 2007 — Americans for the Arts and The United States Conference of Mayors present the 2007 Public Leadership in the Arts Awards to Miami Mayor Manuel A. Diaz; Arizona Governor Janet Napolitano; the human services organization, The Actors Fund; music industry executive and American Idol judge, Randy Jackson; and Emmy and Golden Globe Award-winning actor Jimmy Smits. The awards honor elected officials and artists or arts organizations that have demonstrated outstanding leadership in the advancement of the arts.

The awards will be presented at a plenary session as part of the U.S. Conference of Mayors' 75th annual meeting held this year in Los Angeles on Sunday, June 24. The awards have been given annually by Americans for the Arts and The U.S. Conference of Mayors since 1997.

"We honor Governor Napolitano and Mayor Diaz for their unwavering support for the arts and for making significant and lasting improvements to the arts landscape in their areas," said Robert L. Lynch, president and CEO of Americans for the Arts. "Both Mayor Diaz and Governor Napolitano have helped make the arts even more accessible in their respective communities. We are also proud to recognize The Actors Fund for the excellent programs it has offered for artists around the country for the past 125 years. And to Jimmy Smits and Randy Jackson whose leadership and ambition in their fields are inspirational."

"Every year, The U.S. Conference of Mayors recognizes the efforts of those who believe as much as we do, that the arts are the heart of our society. Arts and culture help shape a city's quality of life, but mayors also understand the connection between the arts and business and the arts' impact on the local economy," said Tom Cochran, executive director of the U.S. Conference of Mayors.

Miami Mayor Manuel A. Diaz receives the 2007 National Award for Local Arts Leadership for expanding the cultural agenda of the City of Miami and for establishing the Mayor's Office of Film & Cultural Affairs. Mayor Diaz has budgeted more than $300,000 annually for the support of signature events and has additionally budgeted a half million dollars for distribution each year to cultural organizations and events through a grant process. He played a central role in the creation and development of Museum Park, a previously neglected 29-acre city waterfront area. It will now be home to two major museums and public gardens. Museum Park will join its neighbor, the new Carnival Center for the Performing Arts, to establish downtown Miami as a premier destination for the cultural arts.

Arizona Governor Janet Napolitano receives the 2007 National Award for State Arts Leadership for her ambitious and committed support for the arts. During her inaugural year as governor, Governor Napolitano issued three politically risky line item vetoes that saved public funding for the arts in Arizona. Governor Napolitano, herself a high school musician and a lifelong opera fan, supports the arts not only in words and policy, but also as an avid attendee. She hosts the Governor's Arts Awards Dinner, which celebrates individuals, organizations, and corporations for their outstanding contributions to the arts in the state.

The Actors Fund receives the National Award for Outstanding Achievement in the Arts for its longstanding dedication to providing a wide range of essential human services for more than 8,000 entertainment and performing arts professionals. For 125 years, The Actors Fund has been woven through the rich culture of American performing arts and entertainment by providing human services such as critical social services programs, health services, employment and training, emergency financial assistance, health insurance counseling, and skilled nursing and assisted living care to thousands of artists.

Randy Jackson receives the National Artist Advocacy Award for his long-time support of music education and his inspirational leadership as an artist and producer. A 20-year music industry veteran and Grammy Award-winning producer, Randy Jackson started out at the young age of 13 playing bass guitar and got his big break when he joined the critically acclaimed band Journey. Jackson recently completed his sixth season as America's favorite judge on Fox's record-breaking show American Idol. He has also been a long time supporter of music education programs across America. Most recently, he served as one of the music industry's ambassadors in helping to secure $500 million of new funds for arts education in California's public schools. In addition to working with individual state legislators, he impressed upon Governor Schwarzenegger to allocate this historic level of funding for arts education. Mr. Jackson has also taken his message to Washington, DC, to raise federal money for art and music education.

Jimmy Smits receives the National Arts Leadership Award for helping to make the arts accessible for all Americans. Whether he is playing a congressman and president-elect on The West Wing, a Senator in Star Wars, a detective on NYPD Blue, or a lawyer on L.A. Law, Jimmy Smits is an outstanding and accomplished actor and producer. In 1997, Mr. Smits co-founded the National Hispanic Foundation for the Arts. This organization, based in Washington, DC, has raised more than $850,000 for scholarships and is dedicated to advancing the presence of Latinos in the media, telecommunications, and entertainment industries. The foundation offers graduate scholarships to Latino students at prominent colleges and universities and works to expand career opportunities for existing talent in all aspects of entertainment and the performing Arts.

To view a list of previous award winners, please visit: http://www.AmericansForTheArts.org/services/annual_awards/public_leadership/.

Americans for the Arts is the leading nonprofit organization for advancing the arts in America. With offices in Washington, DC, and New York City, it has a record of 45 years of service. Americans for the Arts is dedicated to representing and serving local communities and creating opportunities for every American to participate in and appreciate all forms of the arts. Additional information is available at www.AmericansForTheArts.org.

The U.S. Conference of Mayors is the official nonpartisan organization of cities with populations of 30,000 or more. There are 1,139 such cities in the country today, each represented in the Conference by its chief elected official, the
Contact:
Beth Olsen
Goodman Media for Americans for the Arts
212.576.2700 ext. 243
bolsen@goodmanmedia.com
Expressions 2007: Art by DC Youth
WASHINGTON, D.C.—– Expressions 2007: Art by DC Youth showcases the artwork and community spirit of young people involved in the award-winning Corcoran Gallery of Art ArtReach program. Corcoran ArtReach provides free after-school and summer studio art classes and family workshops at three local community centers: Latin American Youth Center, the Sitar Arts Center, and the Town Hall Education Arts & Recreation Campus (THEARC).
"The Corcoran is premised on the idea that everyone can experience the arts, and everyone deserves to do so. This exhibition showcases a vibrant display of student work and exemplifies a truly unique dialogue between the Corcoran and its surrounding community," said Director and President Paul Greenhalgh.
Expressions 2007 marks the 15th anniversary of the Corcoran ArtReach program. The students' artwork represents their responses to the special exhibition, Modernism: Designing a New World 1914–1939. Exploring such themes as modern design, fashion, and architecture, the students' lyrical silkscreen prints, cyanotypes, black and white photographs, creative writing samples, and models of modern dream homes reveal the creative breadth of our community.
ABOUT CORCORAN ARTREACH
Since its inception in 1992, Corcoran ArtReach has served thousands of students. The program offers a unique, museum-based experience that provides D.C. youth with the opportunity to discover their creative voices in the context of art-making and art appreciation. Works from the Corcoran's permanent collection and special exhibitions provide the focus and inspiration for a curriculum that is developed and taught by artists and art educators. Through sequential activities, students use various media to produce a wide range of individual and collaborative art projects. During multiple visits to the Gallery, students learn to place their own creative efforts in a larger cultural context. In partnership with three community art centers, ArtReach provides a museum studio in the community through its free offerings of after-school and summer studio art classes and family workshops. ArtReach aims to sustain long-term relationships with underserved audiences and foster a life-long love of the arts.
Corcoran ArtReach has received awards from the President's Committee on the Arts and Humanities, the National Endowment for the Arts, and The National Multicultural Institute.
EXHIBITION ORGANIZATION AND SPONSORSHIP
Corcoran ArtReach extends special thanks to the following individual, corporate, and foundation donors whose generous contributions have enabled the program to serve more than 200 D.C. youth this year: Susan Spicer Angell; The Morris and Gwendolyn Cafritz Foundation; Capital One; The D.C. Commission on the Arts & Humanities, an agency supported in part by the National Endowment for the Arts; Michael and Susie Gelman; Corina Higginson Trust; The Mark and Carol Hyman Fund; The Mary and Daniel Loughran Foundation; National Cooperative Bank; Howard and Geraldine Polinger Family Foundation; Weissberg Foundation; and two anonymous donors.
ABOUT THE CORCORAN GALLERY OF ART
The Corcoran Gallery of Art, a privately funded institution, was founded in 1869 as Washington's first and largest non-federal museum of art. It is known internationally for its distinguished collection of historical and modern American art as well as contemporary art, photography, European painting, sculpture and the decorative arts. Founded in 1890, the Corcoran College of Art + Design is Washington's only four-year college of art and design offering BFA degrees in Photojournalism, Digital Media Design, Fine Art, Graphic Design and Photography; AFA degrees in Digital Media Design, Fine Art, Graphic Design and Photography; a five-year Bachelor of Fine Arts/Master of Arts in Teaching (BFA/MAT); and a two-year Master of Arts (MA) in Interior Design or History of Decorative Arts. The College's Continuing Education program offers part-time credit and non-credit classes for children and adults and draws more than 2,500 participants each year.
The Corcoran Gallery of Art is located at 500 Seventeenth St. NW in Washington, D.C. For more information, please call (202) 639-1700.

T-F 10:30
(openPR) - Washington DC's prestigious Cosmos Club comes to life in Everett Longley Warner's watercolor – a surreal wintry scene depicting the Washington D.C.'s Cosmos Club.

WOLFEBORO, NEW HAMPSHIRE – September 2006 – Birchknoll Antiques brings a market-fresh Everett Longley Warner watercolor to market.

Influenced by leading participants at the inception of the American Impressionist movement, including Childe Hassam, Willard Metcalf, Guy C. Wiggins and Wilson H. Irvine who painted in the loose bright style, Warner became an accomplished artist in his own right. De-accessioned by a family member, The Cosmos Club has never been to market and is in original condition and is in keeping E.L. Warner's finest works.

The Cosmos Club stands as "the closest thing to a social headquarters for Washington's intellectual elite." So wrote Western scholar Wallace Stegner in his acclaimed work, Beyond the Hundredth Meridian. His judgment echoed the oft-repeated statement of World War II days that the most significant concentration of Washington's public-policy intellectuals centered at the Cosmos Club. (reference www.cosmos-club.org). Warner's watercolor offers a timeless vision of this revered club.

Everett Longley Warner (1877 – 1963) lived a storied life – while residing with his family in Washington, at the age of 14, Warner began his art studies at the Arts Students' League under E.C. Messer. As a student, Warner was selected for art competitions at the Art Institute of Chicago, the Pennsylvania Academy of Fine Art, and the National Academy of Design. He also served as an art critic for The Evening Star at the age of 18.
In the early 1900's Warner traveled to Paris to broaden his artistic talent. Upon returning to the United States, he began his association with the Old Lyme Art Colony, which under the sponsorship of Mrs. Florence Griswold, flourished as the "American Barbizon".

In 1917 and later in the early 1940's, E.L. Warner was commissioned by the U.S. Navy as a camouflage expert. It was during his later stay in Washington as a Chief Civilian Aid to the Navy, he familiarized himself with the Cosmos Club. True to his personality, he enhanced a large mural inside the Club and in that timeframe created "The Cosmos Club" in addition to other works in the Washington D.C. surroundings.

In addition to teaching his profession at Carnegie Institute of Technology in Pittsburgh, Everett Longley Warner held numerous memberships in art associations including but not limited to the National Academy of Design, American Watercolor Society, Washington Watercolor Club and the American Art Association of Paris. He exhibited nationally and was afforded numerous accolades including awards from the National Academy of Design, Lyme Art Association and the World's Fair in New York among others. Everett Warner retired to Westmoreland New Hampshire. He passed away in 1963.

The watercolor – The Cosmos Club, is housed in the artists' original frame; is signed lower right and retains original labels en verso from the Old Lyme Art Club as well as the National Art Club (NY) Members Exhibition.

Located outside the village of Wolfeboro, New Hampshire - Birchknoll Antiques offers 35 years experience in antique furnishings and fine art. Birchknoll is a member of the New Hampshire Antiques Dealer Association and a member of American Society of Appraisers.

Birchknoll Antiques - 126 North Main Street Wolfeboro New Hampshire - neil@birchknollantiques.com - www.birchknollantiques.com - Neil Greco - 617.784.4958
me art gallery & world of eric, 'ericsdogs', chainstore, & melissa cimino 'metalshop'
1119 v st nw washington dc 20009
202-299-9071; 202-420-8920
info@ericsdogs.com
Events schedule ..


Open: Friday, Saturday and Sunday from 1-7pm and by appointment

Artist Talks on Saturday, March 1, 2008 at 2 p.m.

me art gallery presents: "Art Quilts-Not Your Grandmother's Quilts".

OPENING Reception: Friday, February 22, 2008, 6-8 pm; show runs through March 9, 2008.

Quilts in the show have been stitched and sewn by most members of theDC area's "Sunday Sowing Sircle": Marilyn Barth, Jacqueline Callahan,Connie Condrell, Elizabeth Davidson, Barbara Eisenstein, Floris Flam,Dayle Ginsburg, Elke Jordan and Sue Walen.

Marilyn Barth began quilting in late 2003 and was hooked from the firststitch. Her favorite parts of the quilt-making process are playingwith combinations of fabrics and the satisfaction of hand-quilting eachpiece.

Jacqueline Callahan is a hand quilter interested in working on smallquilts with an emphasis on stitchery and embroidery. She also makeschildren's quilts for the Linus Quilts Project.

Connie Condrell does art quilts for the sheer pleasure of working withcolor, value and composition using a fabric format. She has a strongpreference for warm colors, batik fabrics and bold designs.

Elizabeth Davidson's quilts are inspired by nature and Japanesedesigns. She has had quilts in several exhibits, including the juriedHouston International Quilt Association in 2006.

Barbara Eisenstein's quilts, which are inspired by nature andlandscape, are made using hand stitching, machine quilting, and trimsand paints as embellishments. Her work has grown under the influenceof many nationally and internally renowned art quilters.

Floris Flam creates abstract quilts by combining fabrics she has dyedor painted with commercial fabric, using stitching to add texture anddetail. She has exhibited in juried shows since 1995 and has been amember of the Potomac Craftsmen Fiber Gallery since 2002.

Dayle Ginsburg is a hand quilter whose work is generally small andquirky. She likes to experiment with threads and various types offabrics to see what will happen.

Elke Jordan's quilts are abstract, mostly geometric designs thatexplore the interplay of colors and shapes, using batiks or fabrics shehas dyed herself. Elke has been quilting since 2000, and belongs toseveral local quilting guilds.

Susan Walen began her quilting career in 2002, and finding so muchpleasure in it, she retired as a psychologist last year, and can nowusually be found in her studio. Her work tends to be figurative,bright, and joyful.


the art and living

of
| | |
| --- | --- |
| Up Coming Artists and Art Services: | |