Sample Review from
Notes
Whilst acknowledging that the band didn't play very well on their first night at the House Of Blues, Trey Gunn declared it to be "a hot show. Very hot. Hot with energy that is…I have to scratch it up to the audience again. You little angels, you. What would we do without you?" The crowd can certainly be heard making their presence felt during a variable set of highs and lows.

The improvs provide a glimpse of the electronica-based KC that manifested itself through the projeKcts. Driven largely by Mastelotto's ingenious use of samples and on-the-fly editing, we can hear Belew's sarangi-style solo that would later be such a feature of TPTB II, as well as a scalding splash of twisted lines in the rhythmic second section. Clearly on something of a roll, he continues to shine on Oyster Soup with a superb break. Also more than worthy of your attention is the dreamy version of Cage, benefiting from some unexpected Fripp string-washes on the chorus, and significantly adding to the spine-tingle factor.

Elsewhere, FraKctured rips along like a bucking bronco with Fripp seemingly hanging on by the skin of his teeth. An incomplete LTIA ptIV (the opening moments are sadly cropped) also comes unstuck in places, and though they just about grab it back, Belew's vocals sound a touch stretched by the coda.

And what was Fripp's take on the gig? "I felt it was awful, but why? Did the set list restrict the show's process? A continual series of small mistakes cumulatively unseated its unfolding. We recovered the flow to a degree during the encores - perhaps 90% says Pat. David felt London was a better show, but suggests the bar is getting higher for what is accepted as a norm for this Crim."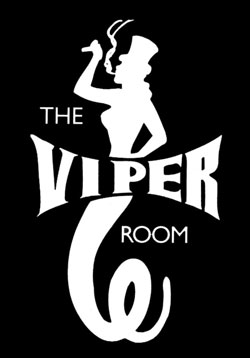 Address: 8852 Sunset Boulevard, West Hollywood, CA 90069
Phone: 310-358-1881
Fax: 310-652-8471
On any given day of the year at the Viper Room, you'll find musical talents who have meaning and that are developing and leading the music scene of Los Angeles and the nation.
_________________________________________
Sky Bar
Hotter than fire8440 Sunset Boulevard
(Inside the Mondrian Hotel)
Los Angeles, CA
90069
Phone: +1 323 650 8999 Fax: +1 323 650 5215
________________________________________________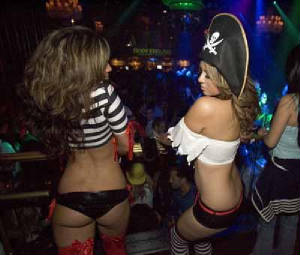 Club Azami 123 Astronaut Ellison S Los Angeles, CA 90001 (213) 437-0080

Comedysportz - Administrative Los Angeles, CA 90001 (323) 871-1193

The Crush Bar Los Angeles, CA 90001 (323) 461-9042

Giant Los Angeles, CA 90001 (323) 464-7373

El Palomino Los Angeles, CA 90001 (323) 582-6505

Potrero Club 4959 Patata Los Angeles, CA 90001 (323) 773-9324

Mood
6623 Hollywood Blvd, Los Angeles -
(323) 464-6663
Liquid Kitty
11780 W. Pico Blvd., Los Angeles, CA -
(310) 473-3707
La Potranca Club 7401 Compton Ave Los Angeles, CA 90001 (323) 582-0700


Larger Than Life Los Angeles, CA 90001 (323) 462-7442
Los Angeles Prime Timers Los Angeles, CA 90001 (323) 733-6412


Spaceland Productions Los Angeles, CA 90001 (323) 662-7728